So I've got around to painting the stock SSS air-box. It took quite a lot of work to sand it back, smooth out the dents, spray with filler/primer and sand so I was happy with the look. I used Chevrolet Orange for the top coat. The Datsun SSS air-boxes came in either blue or orange, I'm not sure what the original orange colour is but this is quite similar.
From this: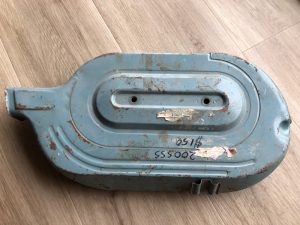 To this: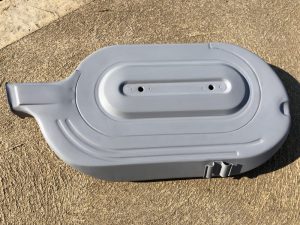 To this: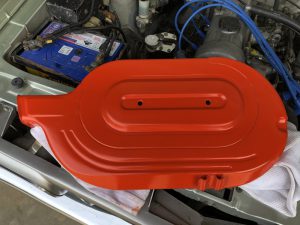 One of the issues I had was trying to find thread extension bolts that screw into the air-box base plate, which in turn the air-box cover bolts screw into. As I couldn't find any, I decided to make my own. I purchased 8mm threaded rod, coupling nuts, wing nuts and washers.
I cut 30mm of rod and used red Loctite to secure to make my own thread extension as pictured below.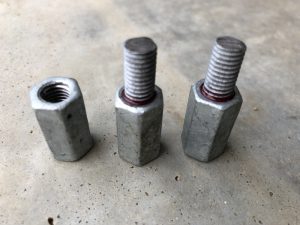 This is what they look like in-situ in the air-box base plate.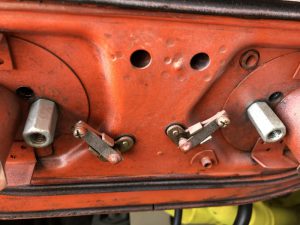 Air-cleaner in-situ: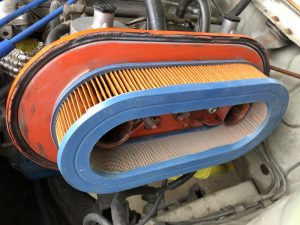 I really wanted wing nuts so I could insert and remove the cover by hand and I also wanted it to look stock, that's how it came from the factory for the SSS. Again, I cut 8mm rod to length and used Loctite to fasten the wing nut and washer.
The finished product below. I'm very happy with the way it turned out and now it looks stock. A big improvement over the old setup.